COURSE DATES
There are two sessions in 2018 – September 15th through the 23rd and September 23rd through October 1st.
Registration for your desired week is based on availability and registration is on a first-come first-serve basis.
Each includes an arrival and departure day along with seven full days of art instruction and meals while residing at the chateau.
TO REGISTER
Click here for the workshop registration information
COURSE FEE
The 2018 Dean Fisher Dordogne Valley landscape painting workshop is $3,000 USD
The course fee include the following; All instruction during this 7 day long workshop, accommodation in La Malatrie chateau for 9 nights, 3 exquisite chef prepared meals a day along with an evening aperitif, a fine variety of regional wines will be offered daily. Transportation by bus via a professional bus company to and from the chateau and airport.
PAYMENTS AND REFUNDS
We require a $1,200 deposit upon registration, this is applied to the total cost of the workshop. This deposit confirms your reservation.
Participants are not guaranteed a spot in this workshop without a paid deposit. Payment of your deposit will be taken as your acceptance of these terms and conditions and will constitute a contract between yourself and Dean Fisher Studio.The full balance of the course fee of $1,800 is due by April 1st, 2018 Total course fee is $3,000
There is an additional $20 per transaction fee for all payments for this course made by bank transfer, credit card or PayPal (to cover the fees for using these services).
CANCELLATION REFUNDS:
A full refund of the $1,200 deposit will be given for cancellations before March 1st. After this date a $500 fee will be retained for any cancellation.

After April 31st all payments are non refundable.
DATES, DEADLINE AND NOTIFICATIONS
Registration Deadline and Cancellation Notification Deadline – March 31.
Registration for specific workshops may be extended based on availability.
Final Payment Deadline – April 1, 2018.
Notifications will be made in a timely manner in the event of any necessary changes to any workshop.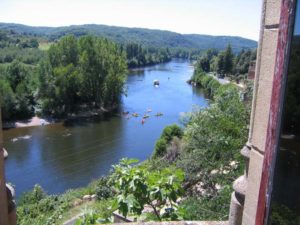 BUS PICK UP LOCATION IN FRANCE/ TRANSPORTATION TO THE CHATEAU
All students who would like to be transported to the chateau via our bus service (in lieu of renting a car and driving to the chateau themselves) will have to arrive at Toulouse airport by the time which we will specify upon your registration for the course. Bus transportation to and from the chateau is included in the course fee.
ARRIVAL AND DEPARTURE TIMES
The course will be a full week with partial days before the course begins and after the course ends as an arrival and a drop off day. Check in time is 5pm, departure time is 10am
TO REGISTER
Click here for the workshop registration information